Solutions for Omnichannel Banking
Auriga is a leading supplier of software solutions and services to the banking industry and payments system providers, and an independent software vendor for multi-vendor ATM acquiring solutions, committed to developing a widespread international presence.
Auriga's WinWebServer (WWS) runs on almost any hardware server platform and on any multi-vendor ATM, ASST, kiosk or self-service device, establishing itself as the major provider of both software and services in Italy
Auriga's web-based architecture, which guarantees the perfect synergy between self-service, branch, internet banking, mobile banking and other channels, provides a seamless banking experience of the highest level.
It also enables banks to benefit from full protection, security monitoring and control of their critical networked devices, such as ATMs, thanks to its centralised cybersecurity solution Lookwise Device Manager (LDM).
Auriga's mission is to revolutionise the way direct banking channels work by integrating them into a single, cloud-based system that boosts efficiencies and reduces time-to-market.
Through its WWS platform for multi-channel banking applications, Auriga is developing a growing presence in Eastern and Western Europe, and expanding operations in Central and Latin America.
WinWebServer (WWS)
Auriga's commitment to innovation and technical excellence has culminated in the development of the omnichannel banking product WinWebServer (WWS). WWS is an integrated platform on a web-based architecture that can provide a 'seamless banking experience' of the highest level across all the different distribution channels. WWS delivers significant business benefits including:
the reduction of operational costs
faster time to market for new services
improved service availability,
superior flexibility and access convenience for the consumer
Get in touch with us
Visit our website and download our free brochure.
Connect with us on LinkedIn, Facebook, Twitter, Youtube.
Banking and Fintech industry outlook in 2023
The banking industry is experiencing a major move towards digitalisation to remain competitive and generate new revenue streams to drive growth.
In this whitepaper, Auriga will deep-dive into the top trends to consider over the next 12 months for the banking and fintech industries.
Staying ahead of these trends is crucial for retail banks to stay competitive and provide better services for their customers, especially in this age where customer experience is king.
Products & Services
Lookwise Device Manager
An integrated ATM Cybersecurity Solution
Lookwise Device Manager (LDM) is a centralized and modular OT cybersecurity platform that offers a comprehensive set of functionalities to protect, monitor and control your critical devices.
Features of Lookwise Device Manager
Benefit from award-winning, vendor-agnostic technology specifically designed for critical devices.
Protect your critical systems from malicious or fraudulent activities, with the most comprehensive layered protection model.
Quickly comply with your security policies, with minimal performance impact on your devices.
Save time and money thanks to remote and centralised security operations from a single GUI.
Block, detect and solve security incidents that may arise from your assets.
Get real-time visibility into the hardware, software and users installed on your devices, and stay in loop with any changes.
Execute customized remote actions on your devices in a secure and controlled environment.
Adapt visibility and permissions to the specific needs of the different operations teams.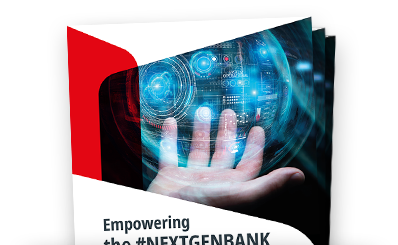 WWS Asset Management
helps you manage the life cycles of all the devices located in your branches.
As you invest into new hybrid digital branch banking formats, you are connecting more devices and gathering more data in branches but you need the right tools to make best possible decisions about when to replace these assets, managing maintenance costs, and when to discontinue or acquire new devices.
Our new module helps you manage a wide array of devices including ATMs, assisted self-service devices, tablets, digital signage and PDUs.
WWS ATM
is an integral component of the
WWS omnichannel banking suite
for the complete management of the ATM channel.
Full or tailored solution
WWS ATM is
certified with all the latest security standards
a well proven solution, currently deployed on over 33,000 ATMs
a true multi-institution and truly vendor-independent ATM software solution
a fully integrated ATM management solution to centralise and simplify the complete management of all terminals including transaction flows, screen layout and service activities
highly modular and can be deployed as a fully integrated solution or discrete phases according to banks' actual business needs: terminal driving, cash reconciliation, remote key management, one-to-one marketing, proactive network monitoring, trouble ticketing, electronic journal and software download management
WWS Cash Management
automates how the bank determines the most efficient cash delivery and collection schedule and processes, enabling a drastic reduction in operational costs as well as out-of-service time for cashpoints and how this affects customers and the bank's reputation for quality of service.
Optimizing the cash inventory process
Utilising sophisticated algorithms with self-learning mathematical forecasting, combined with data analysis of historical trends (at least 12 months of records to accurately run cash forecasts) and on different parameters (such as cashpoint's physical location and its capacity, as well as the bank's insurance policy, any legal requirements and any likely spikes in demand for cash withdrawals), the solution is designed to optimize, anticipate, automate, support, control and report the entire cash inventory and replenishment process for all entities involved in the cash management process (from cash points to back office as well as branch CI/CO).
WWS Customer Management
empowers bank branch staff to optimise the cost efficiencies of their branch operations while maximising the add-on sales potential of how in-branch systems improve interactions with branch visitors.
Boosting profits while acquiring new customers
Banks are making significant investments in transforming their branches for greater efficiency, boosting profits, acquiring new customers, and enhancing the quality of the customer interactions. The WWS Customer Management module responds to how banks are rethinking how their bank branch operates as part of an omnichannel strategy. Thanks to a variety of graphical and tabular dashboard displays, branch staff and consultants can easily optimize their workload and tasks by monitoring in real time the customer flow and queue, the self-service operational workflow and availability, and the consultant's schedules.
The Proactive Monitoring module
is an integral component of the WWS omnichannel banking suite that ensures the highest service availability across all banking channels and gives consumers access to banking services 24/7. It is a 360-degree system monitoring all aspects of the network including connections with the bank's host systems, connections with third party service partners, the WWS ATM application processing, and all self-service channels.
Access to banking services 24/7
Through the Proactive Monitoring module and an extensive range of diagnostic information, banks gain a rapid understanding of the overall status of all the ATM and kiosk devices (HW monitoring, transaction summary details and easy access to electronic journals) as well as interactive access to the Smart client on the remote ATM (for detailed analysis of the device's peripherals and operation).
The OnetoOne Marketing
module is an integral component of the WWS omnichannel banking suite that transforms any banking channel into an efficient communication tool to maximise the opportunity to sell new services and enhance the consumer's experience regardless of how they interact with their bank (ATMs, digital signage, internet, mobile, social networks, etc.).
Maximising the opportunity to sell new services
Through the OnetoOne Marketing module, banks can build a high value added 'personal relationship' with their customers, even though an impersonal channel such as an ATM. Beyond idle loop configuration, it is possible to define the associated marketing point for each campaign at a specific stage of the transaction (idle loop, authorisation, host message, counting banknotes, printing receipt).
Marketing campaigns tailored to each client
Thanks to integration with a CRM system or preloaded customer information, personalised one-to-one messages can be uniquely tailored to the client profile: they can include service advice (for example 'please collect your new card') as well as sales promotions and pre-approved offers, or marketing campaigns targeting specific locations and customer segments.
WWS Mobile
an integral component of the WWS omnichannel banking suite for the mobile channel that enables banks to give consumers the ultimate 'bank in their pocket' experience while on the move.
New revenue opportunities
A highly secure and fully integrated solution, WWS Mobile offers customers the widest range of banking and payment services in the most cost effective way, resulting in greater consumer satisfaction and new revenue opportunities. WWS Mobile has been designed to take into account how the consumer benefits from the mobile experience and how banks can use mobile to enhance the services they provide through all of their delivery channels.
Enhancing mobile banking services
As part of the bank's omnichannel strategy, WWS Mobile offers the customer a range of cross-channel capabilities such as safer and faster cash withdrawals without using traditional plastic cards, the ability to locate the nearest ATM and get a real time view of the services available on the selected ATM or voice-guided navigation to the ATM for people with visual impairments.
WWS Signage
is an integral component of the WWS omnichannel banking suite for the Digital Signage channel and for the deployment of audio-visual content over LAN, intranet and Internet, helping banks transform their branch into a commercial outlet through the managed delivery of multimedia information and promotional marketing material using a variety of self-service devices and displays.
Designing the branch of the future
WWS Signage allows users to create and modify, in a fast and efficient way, informational and commercial multimedia content, to be displayed on screens for digital signage. With an attractive interface, compatible with most popular browsers, WWS Signage makes it easy to manage multiple communication plans with the option to have differentiated content delivered to different locations through a single intuitive console.
The criteria used to define communication plans include single branches or groups of branches, geographical regions, and different groups and types of display device.
An attractive and fully adaptable platform
WWS Signage works on PC, notebook, workstations, industrial PC, tablet PC, connected by VGA or HDMI to LCD / TFT high-resolution screens, and an IP network infrastructure like intranet / Internet and is well suited to the delivery of multimedia content to a variety of devices including PC, tablet, smartphones, and digital displays.
WWS Greæter
is an integral component of the WWS omnichannel banking suite for the branch channel, specifically designed to help branch staff fulfil their changing roles – from operations executors to services consultants or self-service assistants who are able to suggest customised services for each customer.
Facilitating dialogue with customers
WWS Greæter is an innovative tablet application, combining through a single intuitive console real time information about the branch's self-service hardware, the customer's transaction history and relationship status, and relevant sales opportunities. Offering the ultimate in-branch service is possible now.
The solution offers personalised customer information to facilitate dialogue with customers about their specific needs, provides constructive support on the increasing number of self-service functions, and promotes increased sales by empowering staff to reinforce personalised target marketing.
WWS BAM
enables banks to leverage the value of Big Data, by easily and flexibly aggregating them to provide fuller and richer insight across all of the retail channels and services available to customers.
Transforming data into strategic information
As an integral component of the WWS omnichannel banking suite, WWS BAM is the Auriga's omnichannel Data Analytics solution that aggregates and processes all analytical data stemming from all business services performed by the bank. This includes withdrawals, card recharges, account statements and payments through all customers' touchpoints, whether on an ATM/ASD/ASST, on mobile device, online, or at a branch window. WWS BAM transforms this data into strategic information supporting managerial decisions and processes.
After transferring data from all channels configured into the Data Warehouse platform, in a time-lag interval that is configurable (from a standard of 24-hour refresh cycles), WWS BAM allows decision-makers to create multiple dimensions of analysis depending on the business objectives and specific KPIs, using a highly intuitive interface, and utilising extensive graphical representations to display reports and statistics.